Website Content Management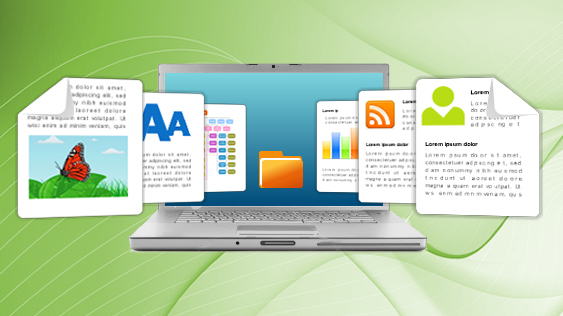 Do you want to take control of your site's updating and do away with those high web maintenance costs? We have an awesome WYSIWYG editor that you can use right from your browser.
Our web sites could include our Content Management System which will save you time and money by allowing your non-technical staff to make simple updates to your web site. It's as easy to use as a word processor.
After we complete your web site, we conduct a simple 30 minute training session on the phone or in person. Afterwards, your staff will be able to edit text and pictures anytime using just a web browser. Of course, we are always here to help, and we provide alternate maintenance plans.
What is a content management system?
Web Content Management System - WCMS - A web based CMS is used to manage the content of a Website and Administration through browser-based interfaces. A WCMS allows non-technical users to make changes to an existing website with little or no training.
A website content management system (CMS) is designed to run in the background of a public website. It allows administrators to edit content through an admin panel that is then shown and displays on the public frontend of the website.
Often there are several levels of users who have control over the content on the website, these can be super admins, copy writers and editors. Using a special access control system through the web browser creators and editors can manage documents within the CMS. Overall the content management system controls and allows admins to manage workflows and business processes.

Generally all content in the CMS is stored in an online SQL database system. This database system allows for quick and easy access by all applications and also affords strong security and backup capabilities.

This kind of system also allows for version control of web pages. We provide you with a simple browser based method to update your content as we separate your content from the layout, which makes YOU in charge of your own dynamic content for your web site, allowing you to make any changes Anywhere, at Anytime.
Content Manager features
Image-in is offering you the possibility to manage your web site with a Web Content Management System, you have total control about the content, add edit or delete pages, add edit or delete categories, unlimited pages and categories, unlimited news, galleries, upload music and videos files to view or for download, add contact pages. and much more ...
CMS features

To do this our CMS is provided with admin control panel. User can enter this control panel and with easy use of interfaces provided to update and create unlimited new web pages. To manage this:
* Login to your own Admin area
* Click on the page you want to change or edit, add or change your text content
* Once you have made the changes and your page is instantly updated!
* Quick and easy browser publishing
* Scalable and adaptive
* Grows as your company grows
* No HTML coding experience required
Advantages

Enable a quick response to changes on competitors' web sites.

The Web Content Management enables online information to be fresh, consistent and a high quality.
You can also use your Web Content Management to "stage" future content. Got a big promo coming up in December? No problem. You can create the content in June if you want to. Then, when the big day finally arrives - click - and it goes live.

 

CMS Solutions:

Image-in develop customized website content management systems using some of the most popular ones available today, including the following:

Drupal Websites, WordPress Websites, Joomla Websites