Home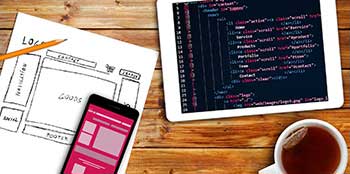 In just a few years, Internet has become one of the most significant cultural developments of our times: Internet sites have turned into essential tools for purposes of information exchanges, work, communication, as well as marketing, promotion and commercial transactions.
Multimedia, is everything creative that can be imagined:
The multimedia approach combines different media types such as graphics, sound, video, text, animations and interactivity. Alone, each of these types is effective, but when combined, they can dramatically improve the effectiveness of the presentation, thanks to an implication of the five senses. Multimedia enables you to instantly communicate a difficult concept or a complex emotion with the right image to its target audience.
Image-in is a French-Israeli company, located in Israel, with a double expertise:
You are loocking for a professional Web service in Israel for your Website Design and development ; need a Domain name  and want a affordable hosting plan, locking for a E-commerce solution with an interface allowing you  Managing your web Content; and to translate your website , A service of website Maintenance  And you want your site accessible.
We are specialized in 3D architectural visualization and 3D jewelry rendering.
Visual and Internet communication: graphical presentations, website design and creation graphical interfaces, banners…
In visual communication, quality design and attractive graphics are keys for success. That's why Image-in combines human talents:
Image-in, your partner to create today tomorrow's multimedia products.
 
To contact us or to call us : +972 52 640 94 00 with regards to questions, queries or information
You have an interactive presentation project requiring 3D animations in Video format Or with Flash animations  with an intuitive GUI  presented on CD room. Then print it on your Advertising brochure , With imaginative illustrations and creative logos. You are in the right place.
Multimedia creation: Virtual reality, 3D animations, audio & video production, CD, multimedia and interactive presentations.
An innovative and experimented art direction.
Imaginative, creative and highly-qualified graphical designers.