Website Translation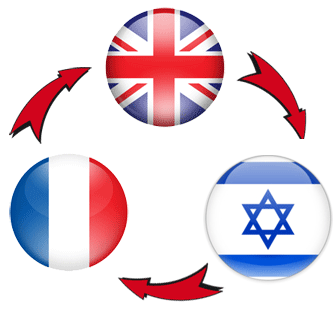 You've developed your messages and put them online. Translating your website ensures that your messages resonate with your potential customers.
Like many companies, you probably already understand the immense advantages of translating your site into various languages. With all of the linguistic, cultural and technical aspects involved, localizing your site is a daunting project for any business to tackle alone. That's why you need professional website translation services which will do the job right the first time.
When translating your site, we will ensure that the translation is accurate and clear. Most importantly, all of our localization is performed by highly skilled translators translating only into their native language, you can be sure that their translation is accurate and appropriately localized for your target audience.
Our services include:
Current site definition and consultation on structural requirements to ensure that your site is easy to navigate through all of the diverse languages.
We ensure your site displays correctly in whatever language your visitors choose to view it in.
Translation of HTML and also numbering, currency, date formats etc. assuring maximum results.
Translation Languages
   
Hebrew to English
English to Hebrew
Hebrew to French
French to Hebrew
French to English
English to French